Hi friends! I thought I was way overdue on a beauty post — so here are my favorite skincare/makeup lovely-making face & body things I've been loving. It's basically the Tracie Martyn/Eminence show. Let me know if you like any of them!
By the way, as I sit writing this, my new pup is laying in my arm snoring. And she (among all other awesome dogs on this planet) don't care if we wear makeup or have perfect skin — so consider investing in one! If you guys are interested in a puppy post as well, let me know! She is a 12 week old French Bulldog and preeeetty damn cute.
Tracie Martyn Absolute Purity Toner
I recently had a facial at the famous Tracie Martyn salon and it was pretty stupid how my face looked after. Also stupid how much it cost for a "Red Carpet" facial – but hey, if Bradley Cooper is getting them, I gotta try it. She gave me three samples: toner, cleanser and mask. They all smell INCREDIBLE and my skin has been relatively unproblematic since using her stuff. I think the toner may be my favorite, since I usually find them pretty drying/tightening – not this one.
Tracie Martyn Amla Purifying Cleanser
This cleanser is really light and smells nice as well. No complaints. I trust Tracie Martyn at this point.
Tracie Martyn Enzyme Exfoliant
This mask is such a pretty color and gets the job done.
Eminence
Citrus Exfoliating Wash, Hawthorn Tonique, Clear Skin Probiotic Moisturizer, Persimmon & Cantaloupe Day Cream SPF 32, Cranberry Pomegranate Mask, Cornflower Recovery Serum, Clear Skin Probiotic Mask. I've been doing this regimen now for about a week and am OBSESSED. The organic ingredients speak for themselves. This is a wonderful, wonderful line. Take the skin test to see which products are right for you!
Juliette Has A Gun Lady Vengeance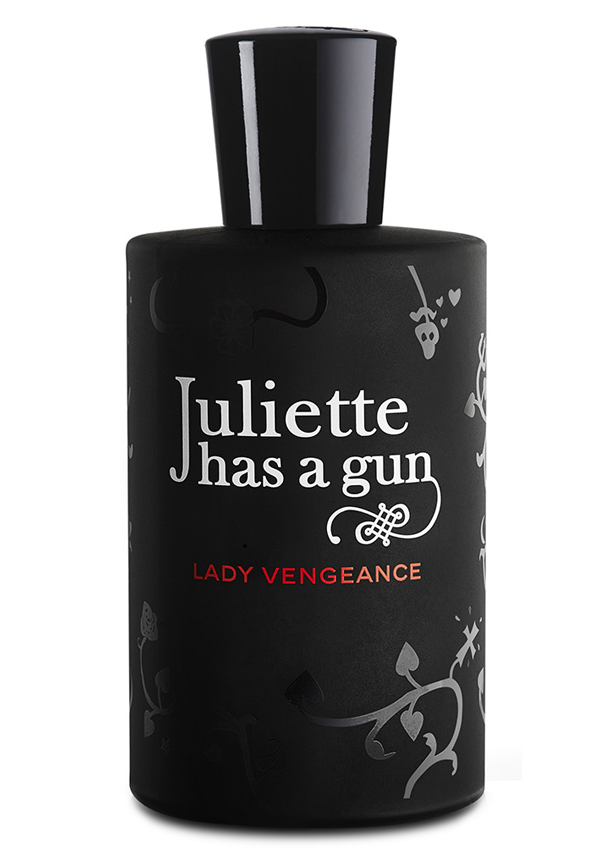 This perfume is as cool as it sounds.
Cargo Blush in Amalfi and Key Largo
Bright pigments and not terribly expensive! I like these a lot.
This is a tinted moisturizer as well as skin fixer. It is literally skin care that looks like makeup. It is genius.
Harvey Prince Hello Liquid Loofah
My new favorite body wash 🙂
Enjoy your weekend lovelies!