Hi friends! I wrote this essay on Rachel McAdams for a pop culture criticism class last semester, and thought I'd share it with you all. I adore Rachel McAdams. And in honor of her being cast in the next season of True Detective – here is a lovely brief history of her.
The Mean Girl Turned Time Traveler's Love Interest
Rachel McAdams loves to time travel. Or, rather, she loves men who time travel. Since 2009, McAdams has starred in three different films that dealt with the magic of time. In The Time Travelers Wife (2009), McAdams played Clare, the wife of a man she met as a little girl and eventually married, meeting him at different ages as he traveled around in time uncontrollably. Next, she played Inez in Woody Allen's Midnight In Paris (2011), where she starred alongside Owen Wilson, who she previously tangoed with in Wedding Crashers (2005). McAdams plays the wispy, high-maintenance fiancé to Owen's fun-loving screenwriter, Gil, who realizes he can go back to the 1920s while in Paris every time the clock strikes midnight. In About Time (2013), McAdams, once again, falls in love with a man who can travel in the past of his own life — though she is blind to this fact.
McAdams has recognized this unintentional tryst with time travel, though she doesn't have much of a concrete explanation. "It's starting to be a theme in my life. I don't know what that's about. It's about living each day to the fullest," said McAdams in an interview with She Knows. She was their November 'Girl Crush' last year. McAdams picks scripts based on their overarching 'do-good' messages, such as About Time's 'live everyday to the fullest' vibe.
"When movies move you to do something, I think that's what makes them so powerful," said McAdams during an interview with Clevver News. Looking back at some of her movie role choices, not all of them have a 'do good' message, such as Passion (2012) — where she plays a psychopathic killer (AKA Regina George 8 years later). Though, it's important to mention that she is constantly reinventing herself through her roles, and she can't always pick similar themes.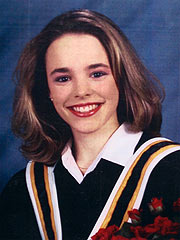 McAdams was born on November 17th, 1978 in Ontario, Canada, to a nurse and a truck driver. She realized her passion for acting at age 12, after competing in figure skating, where she viewed a children's theater group performance. "I told my mother that I had to be in it, that I would die if I wasn't," McAdams said in an interview with The New York Times. She went on to graduate with honors and a BFA degree in Theater from York University in Toronto.
Whether she's transported to the late Victorian era as Irene Adler in Sherlock Holmes (2009) or dazzling audiences for years to come as Allie from The Notebook (2004), set in 1940, McAdams isn't afraid of jumping around through history. For her first big role, she hypnotized audiences in the year 2002, as a stunning high school girl who gets more than she bargained for when she buys a special pair of earrings. In The Hot Chick, McAdams is only able to play the sweet, doe-eyed teenager for a few scenes before she switches bodies with the hilarious Rob Schneider, who also wrote the film. Then it's her job to play a less than dignified man in a beautiful girl's body.
In July, McAdams told Allure, "I remember standing backstage, dressed like a mechanic. I had a pink bikini on underneath, grease on my face, and I just remember breathing deep and thinking, oh, my god, I have to go out there and do this striptease, as a man…as a woman. How did I get here? It was probably one of the scariest moments I've had in my career. It stretched me in ways I could have never imagined. Literally." How McAdams manages to occupy different eras so convincingly is a testament to her universality.
Just two years later after The Hot Chick was when the high school student she will always be remembered for hit theaters: Regina George in Mean Girls. Fans around the globe can still whip out Regina George insults without a second thought. Although the brilliant words written by Tina Fey cannot be overlooked, something about McAdams attitude as Regina George defined the high school mean girl. Even more impressive considering she was 26, and the joke was that her mother, played by Amy Poehler, was just 33. From her most recognized role, McAdams started the conversation that she could inhabit any role at any age. The monologue below was delivered with a finesse that can't be repeated.
She's so pathetic. Let me tell you something about Janis Ian. We were best friends in middle school.
(She raises one eyebrow, and sort of rolls her eyes)
I know, right? It's so embarrassing. I don't even… Whatever. So then in eighth grade, I started going out with my first boyfriend Kyle who was totally gorgeous but then he moved to Indiana, and Janis was like, weirdly jealous of him. Like, if I would blow her off to hang out with Kyle, she'd be like, "Why didn't you call me back?" And I'd be like, "Why are you so obsessed with me?" So then, for my birthday party, which was an all-girls pool party
(She says as though it was still as cool years later — as mean girls always stand by their decisions)
I was like, "Janis, I can't invite you, because I think you're lesbian." I mean I couldn't have a lesbian at my party. There were gonna be girls there in their *bathing suits*. I mean, right? She was a LESBIAN.
(Obviously, right? *agree with every word I'm saying*)
So then her mom called my mom and started yelling at her, it was so retarded. And then she dropped out of school because no one would talk to her, and she came back in the fall for high school, all of her hair was cut off and she was totally weird, and now I guess she's on crack.
(Nonchalantly)
Her small character choices and seemingly miniscule physical actions are what make some of her roles so memorable.
It could be argued that 2004 was McAdams "big year" in which she filmed both Mean Girls and her other incredibly famous hit, The Notebook. Her audition tape with Ryan Gosling (a romantic flame through mid-2007) is one of the most viewed audition tapes on YouTube. In it, she sports a cropped hairdo, and a halter-top that doesn't exactly emanate the character of Allie. Only when she begins crying, expressing her love to Noah, do we see she was the only choice for the role. Recently, during an interview on the Today Show, Matt Lauer played it, and she watched, her hands over her mouth in embarrassment. "Why are you cringing? You got the part!" says Lauer. In a behind-the-scenes look while filming The Notebook, Ryan Gosling said of McAdams, "She was just really prepared and ready to try anything and un-intimidated." McAdams echoed the same sentiments. "There was just a feeling there. Everything sort of fit and worked. It was electric. I couldn't catch my breath."
Check out McAdams and Gosling when they won best on-screen kiss at the MTV awards.
Following the magical year of 2004, McAdams filmed Wedding Crashers, Red Eye and The Family Stone — all which did well in box offices. Then, she had a bit of a slump with Married Life and The Lucky Ones, until 2009 with the novel turned film, The Time Traveler's Wife, and Sherlock Holmes. In 2012, McAdams filmed Passion alongside Noomi Rapace, a drama/thriller that was essentially Regina George all grown up – tormenting an employee of hers at an advertising agency. McAdams seems to take on nibbling roles that don't stand out much in her career — and then picks up gems that throw her name back into the medias conversation. In Sherlock Holmes and Red Eye, McAdams plays basically two polar opposite roles, and nails both of them, showing her depth as an actress. She can move seamlessly between a scared hotel manager tormented on a flight in her one and only scary flick and a classic character in a classic novel.
In a 2009 interview, McAdams named Phillip Seymour Hoffman her favorite actor. She starred alongside him in her most recent (and most serious) film, A Most Wanted Man that was released in August of this year, one of his last films before Hoffman's untimely passing. "Rachel's I think…really good. Really good. And a really beautiful balance I think," said director of A Most Wanted Man, Anton Corbijn. What McAdams did especially well — and different from past roles — in this film was her unwavering, quite impressive German accent. The entire cast kept up the accent, but there is a rumor going around that McAdams picked it up one day, quite easily, and never wavered. When this important, serious role is compared to something else she did, such as The Hot Chick, it's easy to say one was better for her career than the other. But each role is a challenge, and every time she was reinventing herself into someone different and deserves credit for that. She takes on roles so elegantly in every movie, even those that are not as highly esteemed.
McAdams doesn't seem to age as she traipses across her many films. She has a smile and gaze that compels audiences across the world. We fall in love with her as easily as her co-stars do both on screen and in real life (Hello Ryan Gosling), and it's easy to see why she's often cast as the coveted woman. She's had a number of different hair colors (even pink at one point) but is most often a bright, shining blonde. She stands at an average height of 5'4", but nothing is average about the roles she's taken on in the last 10 years. The fact that the public does not know much about her personal life gives her a sort of 'blank slate' advantage for the roles she takes on. She does not let her personal life infiltrate her job — much like a young Meryl Streep. It's not 'Rachel McAdams playing a role'; it's simply the role. During interviews, she says what is expected. She keeps it simple. She pleases. However, it is clear by her stellar performances throughout her career, that she is not bland. The choices she makes as an actress is all we can ever know about her, and that seems to be intentional. She's making the savvy intelligent decision to keep her personal life personal.
Rachel McAdams has the same endearing smile and beautiful glint in her eye as she did in her earlier film years. In fact, her future projects look like her most promising years to come. Not only has she just signed on as the female lead in the upcoming season of True Detective, she has six other movies in the works through 2015. First up is Southpaw, a boxing drama directed by Antoine Fuqua (Training Day), starring alongside Jake Gyllenhaal. Next is a German drama, Everything Will Be Fine, with James Franco. Also with James Franco, an animated film adaptation of The Little Prince, where she'll be playing the role of The Mother. McAdams has also been cast in an untitled Cameron Crowe project with an all-star cast including Emma Stone, Bradley Cooper and Bill Murray. McAdams is currently wrapping up filming Spotlight with Mark Ruffalo, the true story of how the Boston Globe uncovered a massive child molestation scandal and cover-up within the local Catholic Archdiocese. Finally, Sherlock Holmes 3 has just been announced. Woof.
McAdams is now a part of the 'beautiful blonde actresses who have been doing romantic comedies who are now taking on crazy dark roles' trend. And yet, she still stands apart. Her big screen debut was literally called "The Hot Chick". It's easy to recognize how quickly her career was named and classified from that movie alone. As an actress with such defined roles along her career, it's a feat that she's able to break out and take on new and drastically different projects each year, all while seemingly staying the same age.
It only makes sense then, that the eclectic actress deserves recognition for both her past roles and her impressive upcoming year. The 2014 Walk Of Fame Gala in Canada just took place on Saturday, October 14th. McAdams and fellow Canadian superstar, Ryan Reynolds, were both inducted into the prestigious walk of fame.
"To be recognized by your own country like this and to be put on this illustrious list of people that have come before is, I mean, is sort of beyond words for me," McAdams told the Sunday Express.
Though her lack of time spent in the spotlight outside of her career shows that she often is 'beyond words'. Watching McAdams grace the red carpet in her black and white gown, it's clear that she's barely aged a day since her days of playing high-school girls, but she also seems to have acquired a wisdom and astuteness that can only be garnered from years of experimenting with new, out-of-the-box roles and a desire to better herself as an actress through new avenues. Her best days are not behind her.