These days, working for myself, has been both wonderful and hard. Getting a dedicated desk at WeWork was a great step towards harnessing my productivity, but there are still 24 hours in a day — all of which I have utter control over. Sounds great, but is also terribly overwhelming. Basically, there are good days and bad days. Just like everyone else's days! Whether you sit in an office, work in a garage or go around to doctors offices as a pharmaceutical salesperson — each day presents different obstacles. We just have to learn how to take those challenges in stride. And trust ourselves that we are exactly where we're supposed to be.
Here are just a few of the questions I ask myself each day:
What time am I supposed to wake up?
How should I plan my day? Hour by hour? Or by what I want to get done? Which will make me more productive?
Is it weird to workout at 2 p.m.?
How can I incorporate more human interaction in my life today?
Do I need to seriously consider blocking all forms of social media/Netflix/the comfort of my couch for a few good hours? If only there was a Cold Turkey for the couch.
Do I want to write and be creative today or further develop my business skills? Is it possible to do both successfully in one day?
What is even going on? <—- number 1 question, right here.
In the spirit of trying to make others feel okay about their okay days, here is what my day looked like yesterday. It was an okay day, which is a win in my book.
Wake up – 7 a.m.
Nick and I planned to wake up early and do a little work before he headed to the office, but he proved more difficult to wake up than expected. He likes to sit up and pretend he's awake and say some things with his eyes closed, but we both know he is still fully sleeping and I just wait for him to zombie-fall back down to my pillow, which he always claims once I get up.
7:30-8 a.m. Finish blog post on the fish saga that just doesn't quit. If you missed it yesterday, check it out here. As per a recommendation of a good friend, we are going to try to create our own version of the hilarity that is Fish Center.
Yoga at Peridance 9 a.m.
My lovely friend and collaborator, Jessica McCarthy of Luminous Architecture, taught a yoga class that focused on stretching, twisting and detoxing the body. The perfect way to really jet-start a morning.
Breakfast with Jessica at Grey Dog 10:30 a.m.
Grey Dog is such a happy place for me. The food is excellent, the environment is relaxed and warm and it's always buzzing with creative souls. I went with the ol' fashioned omelette and Jess got smoked salmon toast points.
WeWork Dumbo
That brings us to Dumbo, where I officially have my own space to work. Jess accompanied me to my office (which always makes me laugh, because they had to add the O for Down Under the Manhattan Bridge Overpass, so that the neighborhood wouldn't be straight up called DUMB. It'd be fun to say I work in DUMB! Or WeWork Dumb. But I digress…)
We grabbed our fruit infused water and sat down to plan our double date (which will be tonight at the screening outside of The Princess Bride at Hudson River Park).
Next, we explored how both of our businesses could be improved by way of MailChimp. MailChimp grabbed my attention solely with the amazing marketing they did with the Serial podcast, and probably every other radio show. But it's actually a fantastic email program, and I'm excited to get started with it.
After Jess left, I spent over an hour planning my personal financial budget with Simple. Thanks to Jess for this wonderful recommendation — it's an organizer's dream bank.
Lunch at Bread & Spread. The porchetta sandwich was heavenly, but it did give me a bit of a stomachache later on.
For the business: Studied target markets and where to find information on them and worked on the financial forecast in my LivePlan business plan.
Creatively: Worked on the next scene of my novel. Figured if I had the discipline to write a full-length screenplay (a shitty, but finished screenplay), why not write a shitty first draft of an entire novel? Feeling motivated. Think sexy, underground Eyes Wide Shut club, time travel, and city jumping with a bit of reincarnation tossed in. We'll see how it goes!
Dinner with Simone and Megan at Murray's Cheese Bar 7:45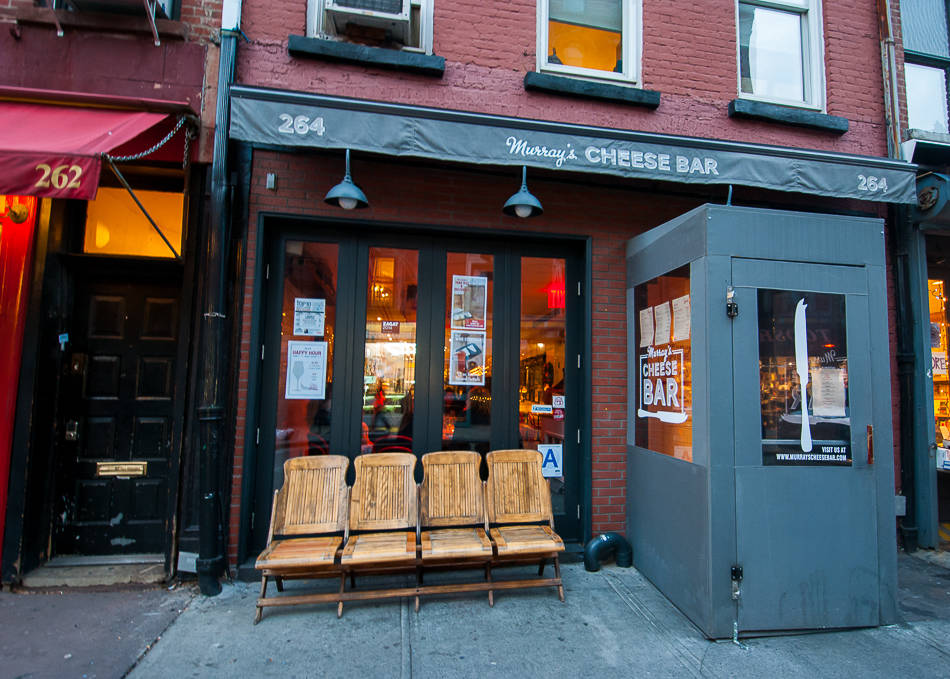 Catching up with some hometown girls is literally chicken noodle soup for the soul. They are both so bright and successful, and it's amazing to see how we are all living out what we want to do in this grand city differently. The kale Caesar salad, classic mac and cheese and burrata is all to die for here. Energy is bumping.
Olympics and Alamos Wine 9 p.m.
Nothing like sitting on your ass and drinking while watching others break world records with their physical otherworldliness. And I call that a day!