Dylan, my wonderful brother, is back with another installment of his film reviews. The name of this series is Dylan's Elegance because his thought process is really unlike any other person I've ever met. And there's really no other word that does his beautiful mind justice, but elegance.
Dylan will be reviewing the critically unclaimed, Batman vs. Superman: Dawn of Justice. It made Dylan think a lot of negative, but incredibly insightful, thoughts. My favorite part may be his unpacking of Ben Affleck's body in this film.
Enjoy some of his best thoughts below. Also, it's his 24th birthday today! Happy Birthday, Dylan Barry. I love you.
What movie did you pick to review today and why?
I picked to review Batman vs. Superman: Dawn of Justice because it was an absolutely horrendous piece of shit that people need to know about.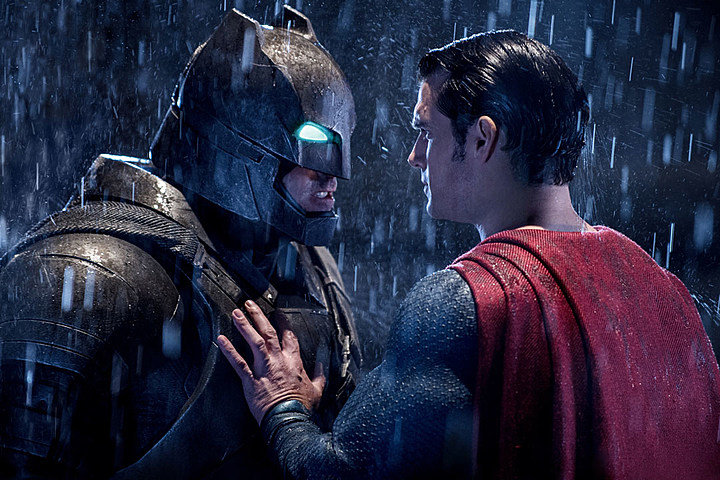 What was catastrophically wrong with this film in three words?
In three words? That's not even possible. To sum it up… I would need at least 10,000 words.
Can you give it a shot?
Uh, yes. Swing and miss.
Were there any performances that you thought could've saved it?
Like performances that someone did already that kind of helped? Or performances that could've been added in to help?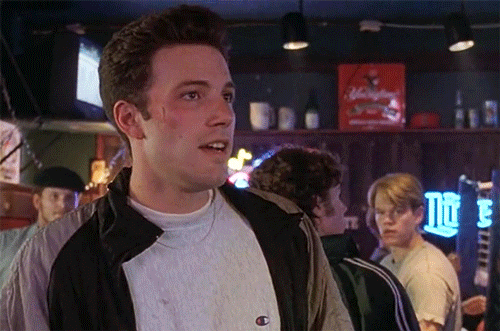 Anyone in the movie already.
If there was anything about the movie that was not terrible, it was actually the acting. That guy Henry Cavill, who plays Superman, he's not the best actor, but, ya know, he wasn't terrible. He plays a decent Superman. Ben Affleck didn't look the part as Bruce Wayne or as Batman, but he portrayed them decently and both are equally as important because Batman is both people. Whereas with Superman, it only matters how he portrays Superman. Clark Kent is just his alter ego. Bruce Wayne is Batman's second super power almost.
Bruce Wayne is a real person.
Right. Whereas Clark Kent is just a reporter he's hiding as. Bruce Wayne, he actually takes part in, and sets up a lot of the things that Batman does. You can't be Batman without being a good Bruce Wayne. You can be Superman, and do a really shitty job as Clark Kent.
For what reason did you stay to finish the film? (In which Dylan answers by re-telling the version of the film he watched)
Uh, it actually took me three times to actually even start to finish the movie. Three sessions, because I just couldn't. The beginning was…there was so much going on…so many characters being introduced, so many situations being introduced. I just needed a break after that. Then I started again, and they just threw more at me. More introductions, more attempting to build more of a plot and then, almost like the flip of a switch in the middle of the movie, they just said 'forget the buildup', now we're just throwing twists and turns and betrayals at you. That relationship between the audience and the characters…there was none, because they didn't develop it at all.
Who's this chick that's supposed to be Wonder Woman? Batman finds her stealing something. If she's Wonder Woman, why is she stealing? Somehow everyone knows who Bruce Wayne is? Second half of the movie was like, who's even on who's side? You haven't even seen Batman fight yet!
And you've got Superman who's supposed to be Superman, but he has no morals. It was like, he didn't even believe that he was a good guy, really. They actually made him seem like a bad guy. Basically, I just finished it because I was curious if it was ever going to turn around. It never did. It only got worse.
It's like, who was the girl from Fast and the Furious who played Wonder Woman? She just comes in and next thing you know she's on Bruce Wayne's case, hinting she knows who he is. Trying to Lex Luthor him.
And also, Lex Luthor is doing what exactly? What does he do? Why is he Jesse Eisenberg? He was just annoying.
Then you've got Batman fighting in a jacket in the desert in what looks like a Halloween-quality costume. And Ben Affleck is just fat, but then when they show him working out, he's all ripped. I don't know if that's photo shop or just his body type, but just weird.
Then you got Lex Luthor trying to blackmail Batman into killing Superman, right? And the only reason Batman doesn't do it was because, coincidentally, Superman's mother has the same name as Batman's mom. That was enough to stop him? I mean that sort of doesn't make any sense.
Then you've got the Hulk abomination thing come out. At that point, it was palm in my face. They are really winging this thing. They just threw in the Hulk. Was it really necessary that Superman has to charge in with the kryptonite spear and stab him with it? Was there any other way or any other person that could've done that? Batman has the gun that shoots the kryptonite gas – why not make kryptonite bullets? I'm sure he had the resources to make that. Instead he makes some sort of medieval spear.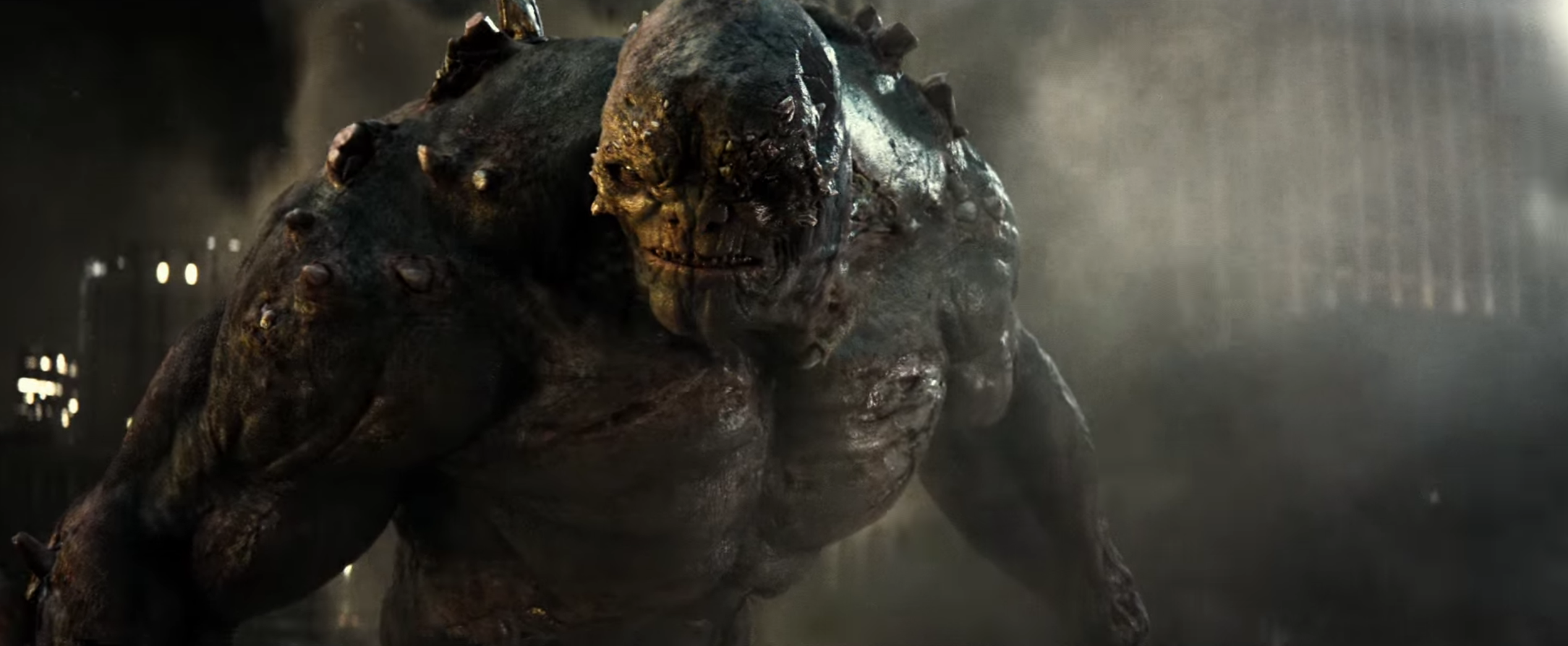 Don't even get me started on how many corny lines there were in the movie. I almost threw up when Batman says to Superman's mom – after batman saves Superman's mom — he says "I'm a friend to your son" and she says, "Yeah I figured. 'The cape'." Like that. And I was like oh my god, I just threw up in my mouth.
Was there a specific scene that feels mention-worthy? Either because it was so awful or because of something cool?
One scene that stuck out (shakes head, thinking). No I really can't think of much of anything.
What I will say is that it was cool how they kind of brought together the DC universe – like having Gotham City across the bay from whatever city Superman is in. And they gave reference to Wonder Woman, obviously, and Lex Luthor. I think one guy was supposed to be The Flash. They gave a hint to what I think Is DC's version of The Avengers. Which is League of Justice or Justice League.
What would your suggestion be for the next film they make in this Super Heroes movement?
I would want to see all the characters. But more importantly than just throwing all the characters at me, I want character development, and plot development, audience and character relationships. I want to care about what's going on. Not only care, but understand. I could follow it, it's not rocket science, but it's too confusing when you want to just sit and watch a movie. I'm not watching a mind bender movie here, it's Superman vs. Batman. It's not hard to follow.
It was not a movie full of any substance. It was a little bit of action, but not enough to make up for the fact that you didn't really care about what was happening. All of a sudden, Wonder Woman is sitting on the plane, and next thing you know she's like "I guess I'll go fight to save the world". That was like her third time on screen. Am I supposed to be like oh yeah, here she comes to the rescue! No. Where is she going? She's going to miss her flight.
Another time, she chops off the Hulk things hand, and it grows back just a bone, not even the rest of the hand. Like, how convenient. It doesn't grow back its hand just long enough and sharp enough to stab someone. If it's growing back, why not grow back your full hand?
Then, they shoot the nuclear warhead, and they're like 'god help us, we're going to kill Superman'. You can't kill Superman. Why are you even getting upset about this? You're nuking Superman, and he'll be fine. And you're not going to kill the other thing either because you can't kill Kryptonians. What don't you guys get? You live in a world with Batman and Superman. You guys should know you're pretty much just sheep here.