Fall television is arguably the best season for TV-lovers there is. We're settling back into cold weather, the laissez-faire attitude of the summer is dissipating and we're ready to burrow down into some serious dramatic (and laugh-out-loud rather than cry in the cold) TV. With Netflix, Hulu and Amazon all coming out with their own original programming (and seemingly less commercialized and mainstream because of it) we are in for really beautiful, un-wrestled over words spoken aloud on a screen (of any shape and size) come September.
Ahead, the top 10 new shows I'm looking forward to this fall. (Synopsis' are from all around the 'net)
1. Hand of God (Amazon)
A morally-corrupt judge suffers a breakdown and believes God is compelling him onto a path of vigilante justice.
2. Project Greenlight (HBO)
Project Greenlight is a documentary series about filmmaking from executive producers Matt Damon and Ben Affleck. The series will be a revealing and uncensored look at the challenges facing a first-time director as cameras roll from pre-production and casting through principal photography and post-production. This show used to be on — and so awesome, then they took it away and now it's back — YAAS!
3. Moonbeam City (Comedy Central)
The show follows the exploits of Dazzle Novak, an idiotic detective who commits more crimes than the criminals he tries to lock up. With the glamorous, tyrannical, chief Pizzaz Miller barking orders and Red Cunningham. His obnoxious rival, stopping at nothing to destroy him, Dazzle has a lot on his plate. He teams up with the only competent police officer, Chrysalis Tate to protect their beloved neon-soaked metropolis.
4. Minority Report (Fox)
Ten years after the end of Precrime in Washington D.C., one of the three Pre-Cogs struggles to lead a normal life, but remains haunted by visions of the future.
5. Scream Queens (Fox)
After a 1995 sorority pledge gone wrong, someone is out for vengeance when a college campus is rattled by a series of murders at the twentieth anniversary of the crime.
6. Little Big Shots (NBC)
A comedy-variety show featuring children that will be executive produced by Ellen Degeneres and Steve Harvey, and hosted by Harvey. The series, which has received an order for eight one-hour episodes, will feature "the world's most talented and extraordinary kids," the network said. Here's hoping that we get another 'apparently' kid.
7. Wrecked (TBS)
Described as Lost meets It's Always Sunny In Philadelphia, an ensemble comedy also created by then-up-and-comers, Wrecked chronicles the aftermath of a plane crashing on a remote island. Two best friends, along with an extremely diverse group of survivors, must adjust to life in a dangerous new world that poses unique threats.which they mostly bring upon themselves. Danny and Owen, who weren't quite killing it pre-crash, are given the chance to finally be the kind of men they've always wanted to be. No longer plugged in, they become the unexpected leaders of this new society devoid of such comforts as social media, wi-fi, indoor plumbing and fast food restaurants. (Description from Deadline)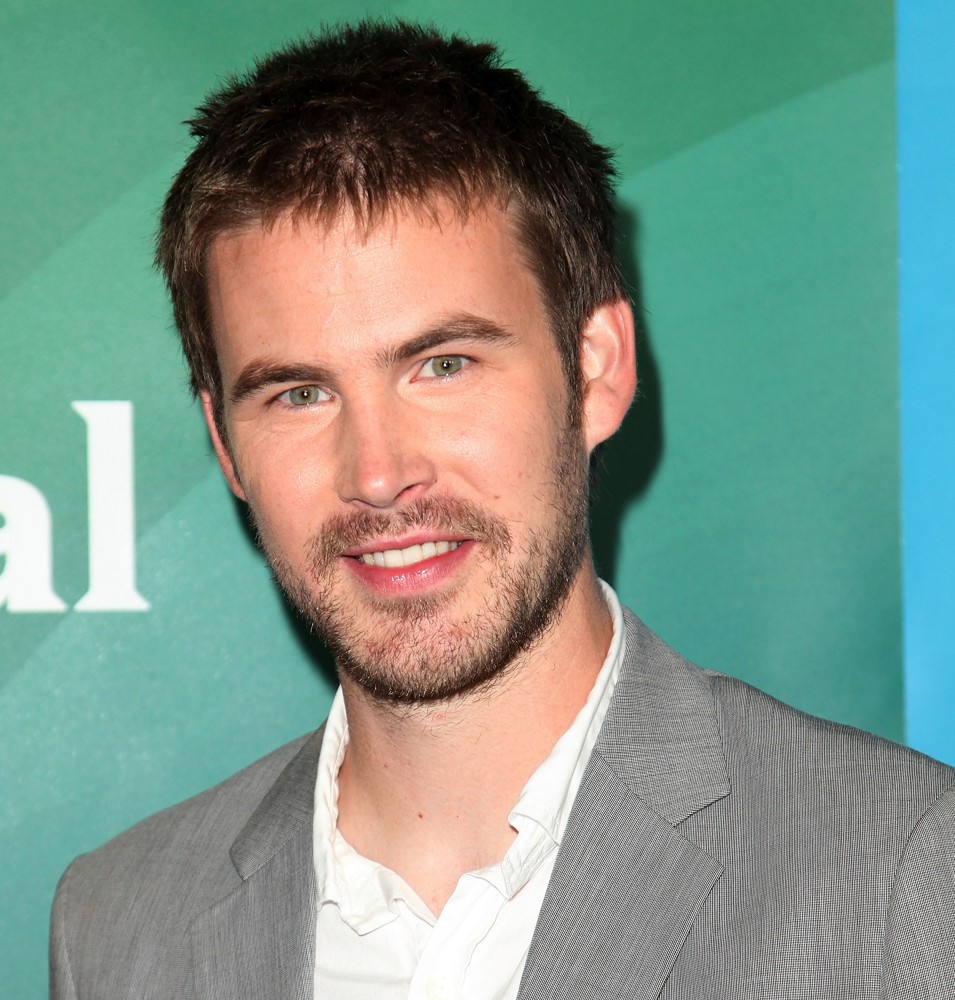 8. Rush Hour (CBS)
A reimagining of the hit feature film franchise, Rush Hour is a buddy-cop drama about a maverick LAPD detective and a by-the-book detective from Hong Kong who knock heads when they are forced to partner together.
9. Crazy Ex-Girlfriend (The CW)
A young woman abandons a choice job at a law firm and her life in New York in an attempt to find love in the unlikely locale of West Covina, California.
10. Wicked City (ABC)
And finally, the classic whodunnit:
A pair of LAPD detectives track down serial killers terrorizing the Sunset Strip.