Drinking. Intoxicating yourself. Alcohol is…poison. You know this. I know this. But, look, don't get me wrong. I enjoy (I mean, I really enjoy) an imaginatively crafted cocktail as much as I love a crisp beer as much as I love a warming glass of red wine on a Tuesday night. That being said, I think we could all stand to eliminate one or two nights of drinking from our repertoire. Think about it. We all feel literally, physically better the morning after we don't drink.
I don't know. This is obviously a tricky subject to navigate. But either way, the idea I wanted to expand on today was: you do not have to drink to have fun. I know, I know. That is certainly not a new idea. But you're reading this, so maybe it'll cause you to think about it for half a second, and re-evaluate how you even feel about drinking. How do you feel about drinking?
Remember when you were a kid and everything was STUPIDLY fun? Like, off the charts hilarious and ridiculous and perfect and FUN? Were…you drinking alcohol? I did not think so. Be a kid. We all say we miss those 'no responsibility' days, right? So act the part and have fun. Fake it till you make it.
Now, every activity I mention here could potentially be made more freeing, laughable and whatever else with the addition of alcohol. But just don't. See what you like, what makes you uncomfortable, how you feel about the people you're with. Make some observations. And then go home, tuck yourself into your bed with a clear mind, and wake up looking and feeling gorgeous tomorrow.
1. Go see a film that you can't see at any old theater
With your friends who can then chat over late night diner eats about what you just watched. I'd recommend any of the following theaters in NYC:
Nitehawk Cinema (where you sit between tables and eat during the film – also widely known as heaven.)
My Picks for what's playing this weekend: Don't Think Twice (takes a look at the world of sketch comedy, and starring Keegan Michael-Key of Key and Peele, so yes, good stuff), White Girl (all the v v bad things we get into, apparently), and Super Fly (a 35 mm presentation, and playing as one of Nitehawk's 'after midnight screenings' so you know you're cool)
IFC Center (in the heart of beautiful Greenwich village, perfect for night strolling later)
My Picks for what's playing this weekend: The Beatles: 8 Days A Week – The Touring Years ("All shows from Thu Sep 15-Thu Sep 22 include a 30-minute concert film of The Beatles' legendary 1965 performance at Shea Stadium, with digitally remastered sound and a restored 4K image!"), Cameraperson (what does it mean to film someone? One filmmaker reflects on the footage she's gathered over the years), The Devil's Dolls (an artsy AF horror movie – think serial killer curses in backwoods Mississippi, and it's NR), and The Thing (because when it's playing, go see it).
My Picks for what's playing this weekend: Operation Avalanche (did NASA fake the moon landing?), Demon (I can't describe this better than they do, so here you go: "At his wedding reception, a groom's behavior becomes increasingly erratic as he becomes possessed by the spirit of an ancient figure from Jewish folklore."), and A Tale of Love and Darkness (I just really want to support Natalie Portman's writer/director/+++starring debut).
Film Forum (Old classics that remind you to take a breath and remember that everything is cyclical)
My Picks for what's playing this weekend: Elevator to the Gallows (lady tries to kill her husband, doesn't work out), La Notte (a marriage was really suffering one night in 1961), and Command and Control (a film from actually 2016 (!!) about a weapon of mass destruction almost blowing up in our own faces).
It's one film at a time, folks! Just like the real old days!
Come What May – What looks like a World War II two story from the vantage point of a small french village, and a family fleeing their home.
2. Do Something Active!
Walk The Highline (check out all of their events here), go rock climbing (a bunch of places are open until late), walk across the Brooklyn Bridge (which also has events), play laser tag, play shuffleboard in Brooklyn like an old person on a cruise, and go iceskating in Bryant Park. It opens on October 30th — which is insane…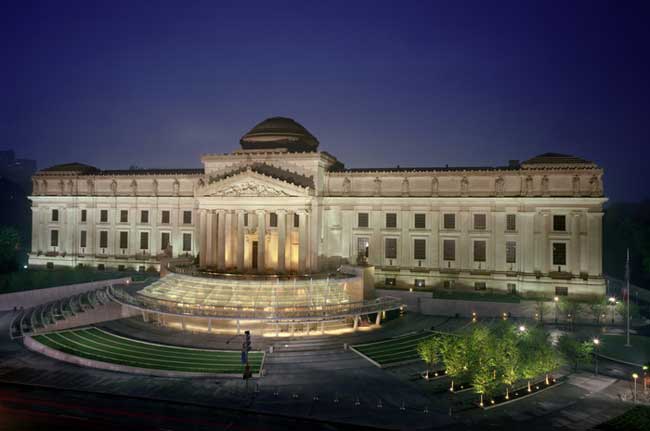 It's open until 11 p.m. on the first Saturday of the month! And until 10 p.m. on every Thursday. Mark it down, folks. Museums are super cool at night. Also, if you've never been to the Brooklyn Museum, go. It's sweeping and amazing.
4. Go "24-Hour Restaurants Hopping"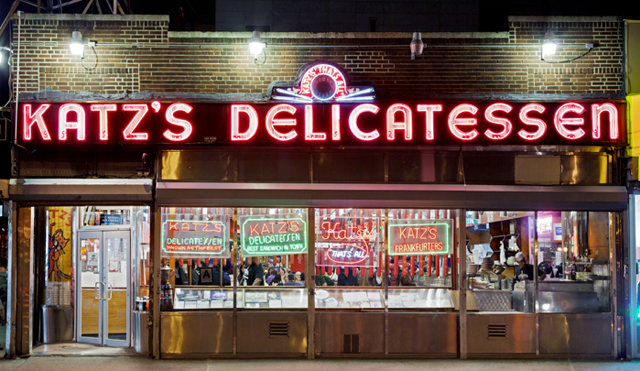 From Katz' to Veselka to Coppelia to Cafeteria and Empanada Mama — jump from place to place trying a little bit of everything. You have all night.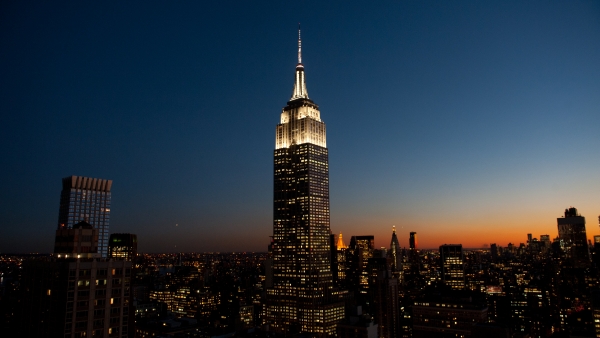 The observation deck doesn't close until 2 a.m. — just sayin'. How amazing would it be to go there when no one else is there? *Heart Eyes*
6. K2 Friday Nights at the Rubin Museum
"Museum admission is free every Friday night from 6:00 to 10:00 p.m. during K2 Friday Nights. During K2 Friday Nights, Café Serai becomes the K2 Lounge, offering a special pan-Asian tapas menu to accompany the evening's DJ and programs." Tapas and DJ's in a museum? We're sold.
Hear me out on this one…if you want a night, a night NIGHT, go to these bathhouses. You'll 100% come out with a story, and a renewed sense of what bodies really look like. And for something a little nicer: Go here.
For a little brain teaser, sign yourself and your friends up for a night at Escape the Room. It's all about getting out of a room that has no obvious exits, if you didn't already hear about it. And it's hard. And sounds scary. I would not go into one of these rooms without my Sir Nick. Also, feel like a boss when it's you that cracks it.
There you have it! If there's anything else you like doing in New York at night, please comment below!